Our Story
Text by Vincent Wronski – Co-founder of BandWerk
Our Story
Text by Vincent Wronski – Co-Founder of BandWerk
The story of BandWerk begins in April 2015 in a lecture hall at the University of Munich, Germany. The content of the lecture - if I remember correctly on the subject of geophysical data analysis - was irrelevant at this moment.
The first generation of the Apple Watch celebrated its official market launch in the Apple online store, and it was clear to me that I had to be quick to hold it in my hands at the start of sales. I quickly decided on the right case (aluminum, 42 mm), but the choice of the bracelet was less easy for me. It should be a leather bracelet, but the simple, genuine leather bracelet from Apple was supposed to cost a proud $ 169 back then; that was too much for me.
I had been enthusiastic about mechanical watches since my school days. I now owned a modest collection of various vintage watches, all with high-quality leather straps from German manufacturers.
That was precisely what I needed for my new Apple Watch.
---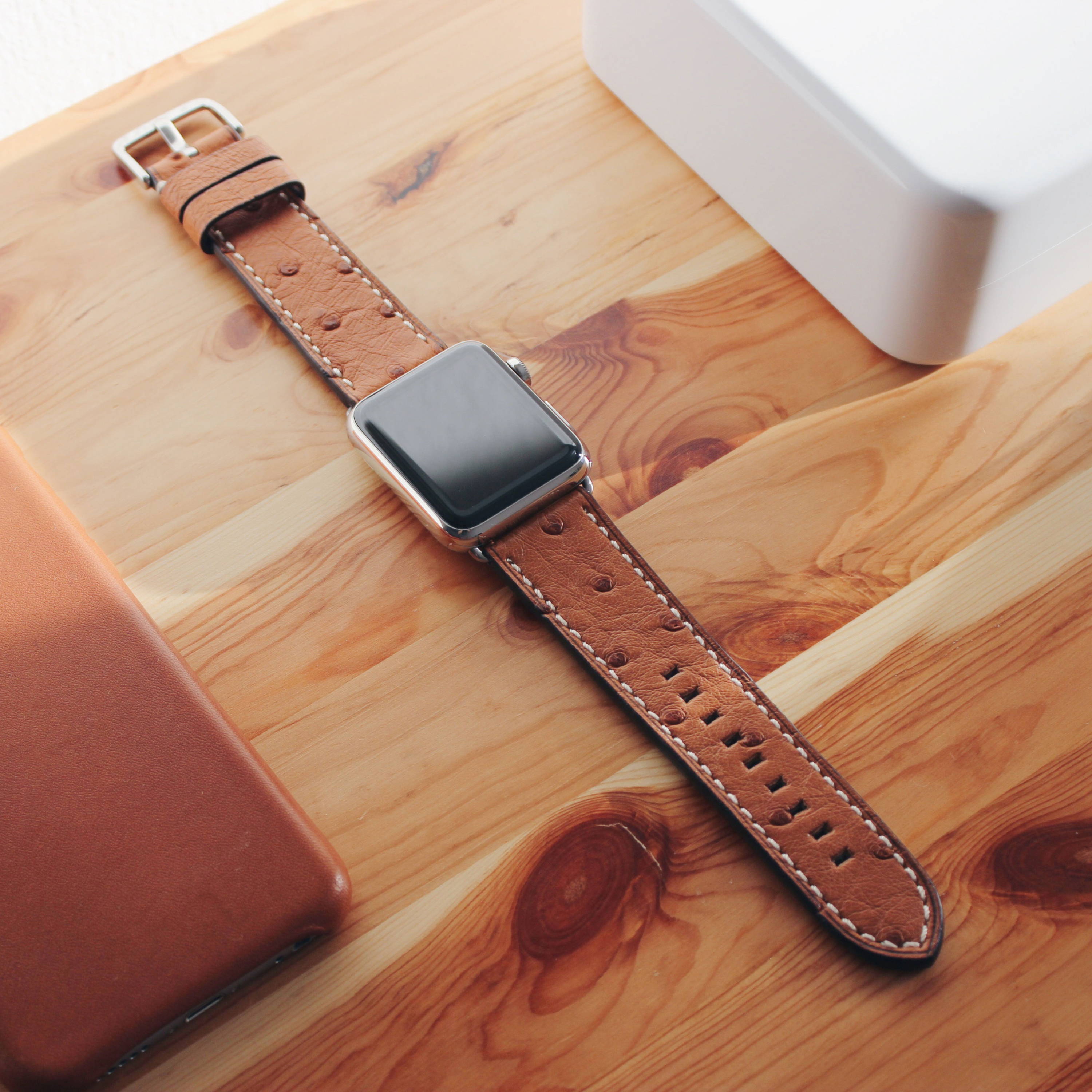 Over the next few days, the idea stuck with me, and the thought that I was obviously not the only Apple Watch owner who wanted a high-quality leather strap.
The months that followed went by in a flash. I found a local partner who supported me in producing the first straps, set up a simple webshop, and officially presented the first leather straps in November 2015.
The first glimpse at success didn't take long. The german industry blog iPhone Ticker mentioned BandWerk in an article and the first real orders came in. For me, this was an incredible feeling!
The initial euphoria didn't last too long, however, because the harsh reality of running an e-commerce business quickly caught up with me. Unfortunately, this business doesn't just consist working on cool with exciting products, but there is also a lot of accounting, taxes, negotiations and sales involved. Things I had no idea about.
BandWerk becomes a real Company
BandWerk becomes a real Company
During my urgent need for support, I met Jonas through our mutual friend Kevin (who until then had occasionally helped me out in production and is now in charge of BandWerk sales). Jonas, through his studies in business administration, brought the exact components I was missing.
He helped turn my hobby project into a real company, took care of all bureaucratic aspects and supported me in finding great people to build an amazing team.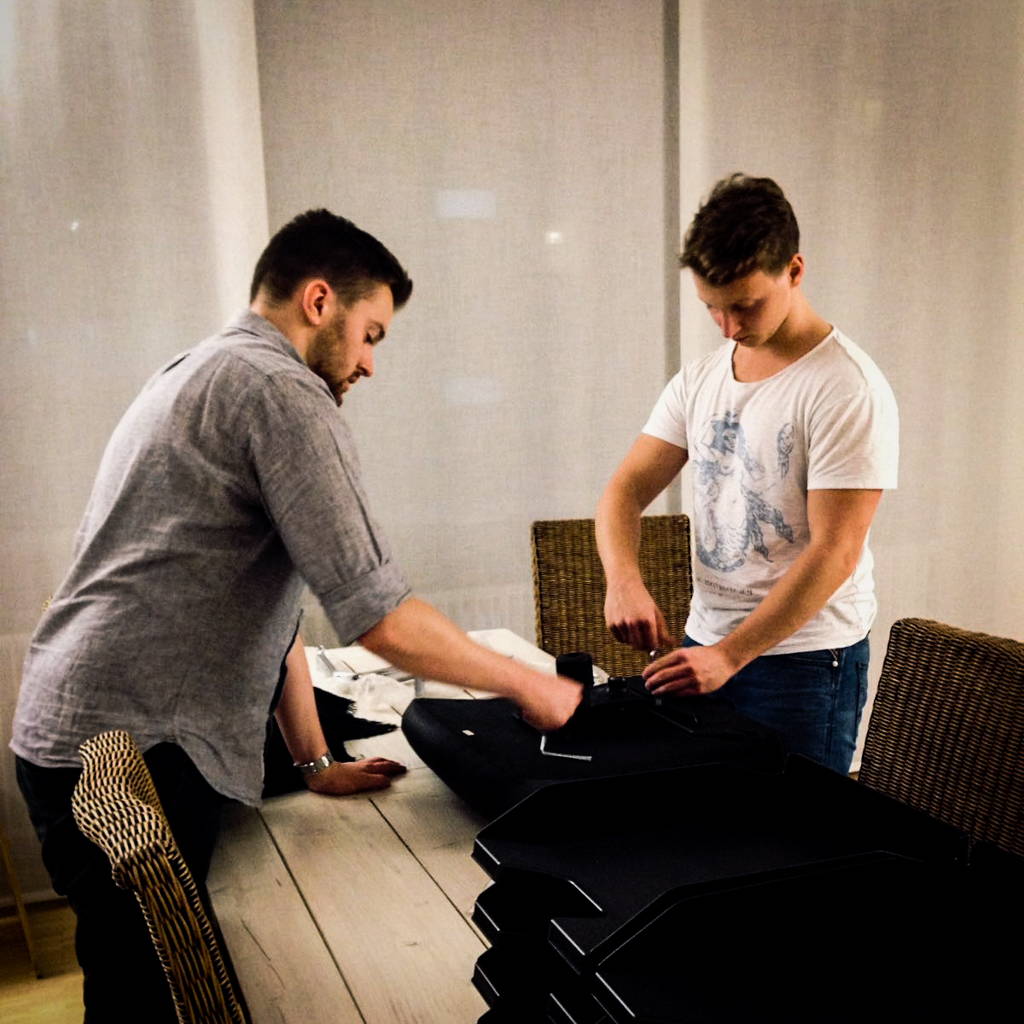 The next major success came a little later with the presentation of our first special edition Ferry Porsche. The metallic blue watch strap made from the leather of a 1974 Porsche 911, delighted many customers worldwide.
Other special editions in collaboration with Boris Pankiewicz's car upholstery should follow soon. Boris has been a constant at BandWerk for more than three years now and we can always rely on him.
Expanding the Product Range
Expanding the Product Range
Since 2020, BandWerk doesn't only stand for premium watch straps; our portfolio now includes iPhone cases, MagSafe wallets, AirPods cases and much more. All products are made from high-quality materials produced in Germany and Italy.
Our affinity for Apple products remains the focus. With our accessories we combine elaborate European craftsmanship with innovative products from California.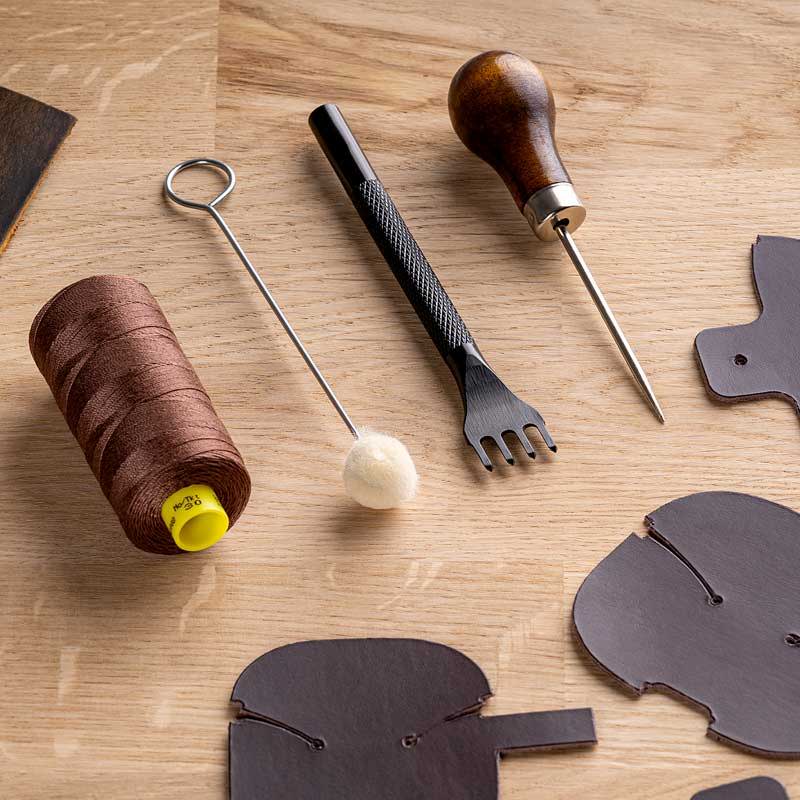 ---
Now, our team has grown to more than 10 people. A team that works hard together to combine German craft culture with innovative and modern products.
We want you to enjoy our products for longtime, so we create tech accessories that last longer than the tech product itself. For example, if you decide to buy a new Apple Watch, we are happy to change the clasp and adapter on your strap free of charge so that it fits the case of your new watch. 
We are convinced that we can create a culture in which leather products are cherished, cared for and respected. 
At BandWerk, does not stand for fast fashion or short fads, but for the appreciation of unique resources.
We look back with pride at what we have created in the past six years and we will set ourselves to at least the same standards for the years to come. We have ambitious goals and hope to continue convincing you with our innovations and attention to detail.