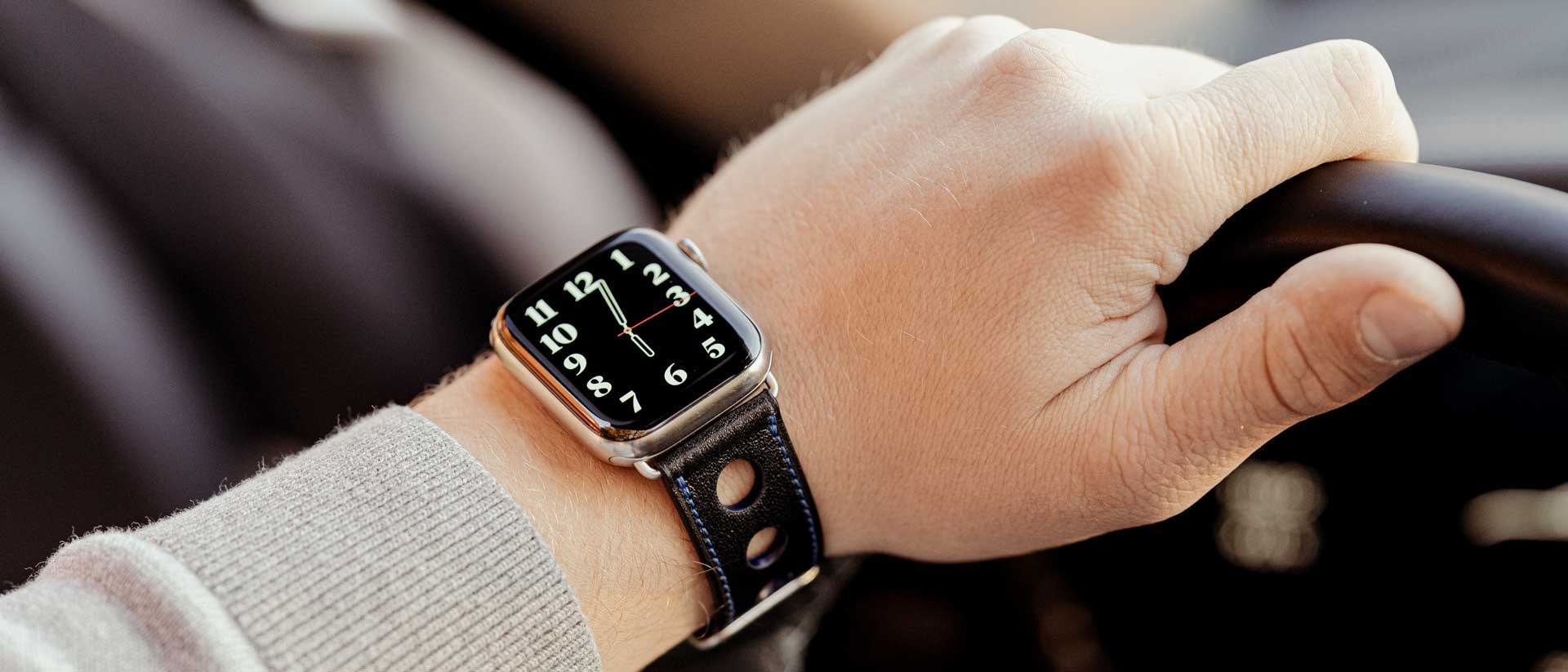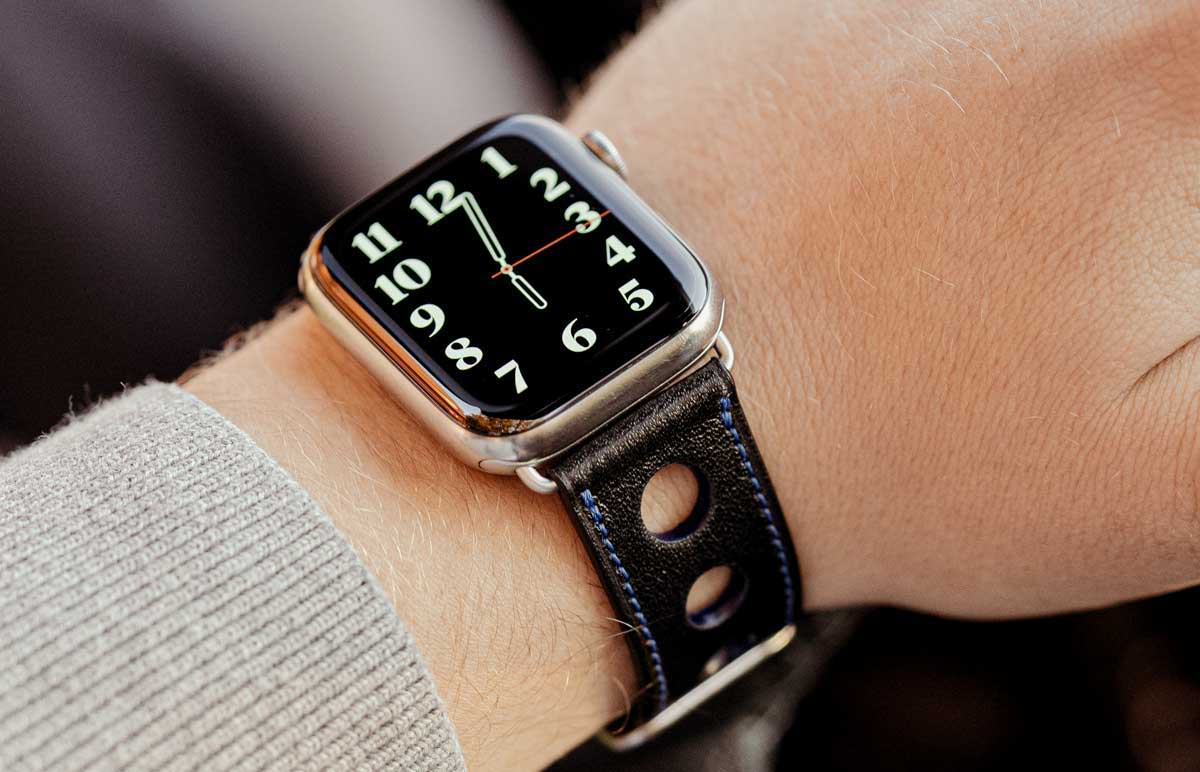 Special Edition Heritage 84
Special Edition
Heritage 84
Exclusive. Explosive. Expensive. An advertising slogan from the 1970s sums it up so simply and yet so aptly. The Porsche 911 Turbo combines performance and luxury like no other vehicle and has been setting new standards for almost 50 years.
The band itself is as extraordinary and versatile as the 1984 Porsche 911 Turbo, from which the leather for the current Heritage 84 special edition comes: For the first time, we take the liberty to meet your personal design requirements for each watch band.
You decide on a colour accent and we will then manufacture the watch band according to your wishes.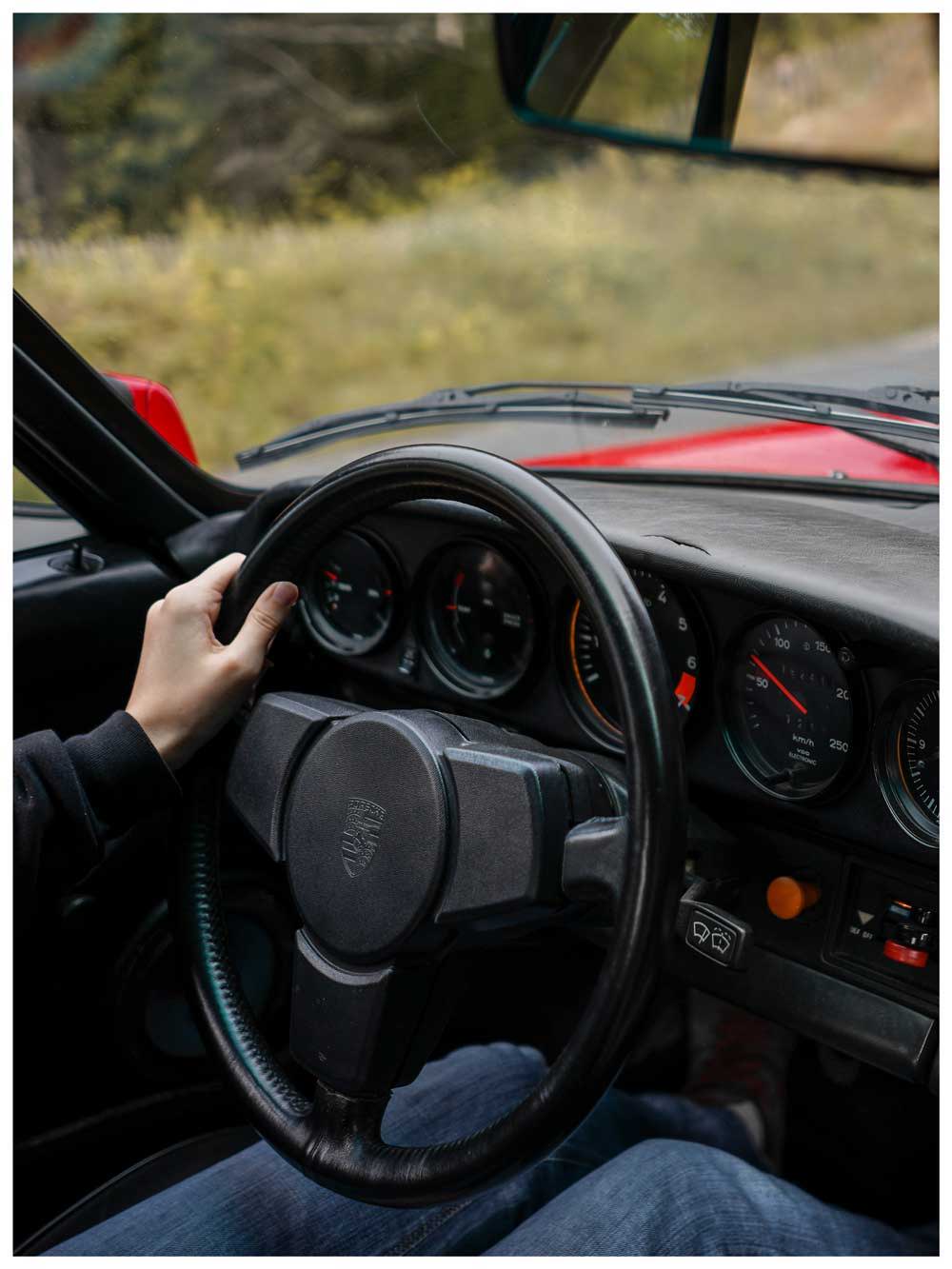 When the Zuffenhausen-based automobile manufacturer presented the first series-production Porsche with a turbocharger in the middle of the oil price crisis in 1973, the prospects of success were initially questionable. But when the first finished models rolled off the production line, it quickly became apparent that demand was much higher than originally expected.
One of the secrets to the great success of the Porsche 911 Turbo was the systematic and incessant innovation that its engineers displayed. Every model year brought some innovations, for example in 1978 Porsche introduced a new 3.3 liter engine to the turbo, which was able to increase the performance compared to its predecessor by 40 HP to a whopping 300 horses.
The official model name of the 1984 Turbo - with the internal type numbering 930 - is therefore Porsche 911 Turbo 3.3.
Make the Heritage 84 special edition your edition.
For the first time with a BandWerk special edition, you have the chance to shape it: We manufacture your watch band with the greatest care and attention to detail, especially according to your design requirements.
There is a choice of six seam colours, which are also used in the characteristic racing perforation. Choose a configuration to match the new green aluminum case of the Apple Watch Series 7 or aesthetically harmonized with the color of your favourite watch face. The choice is yours.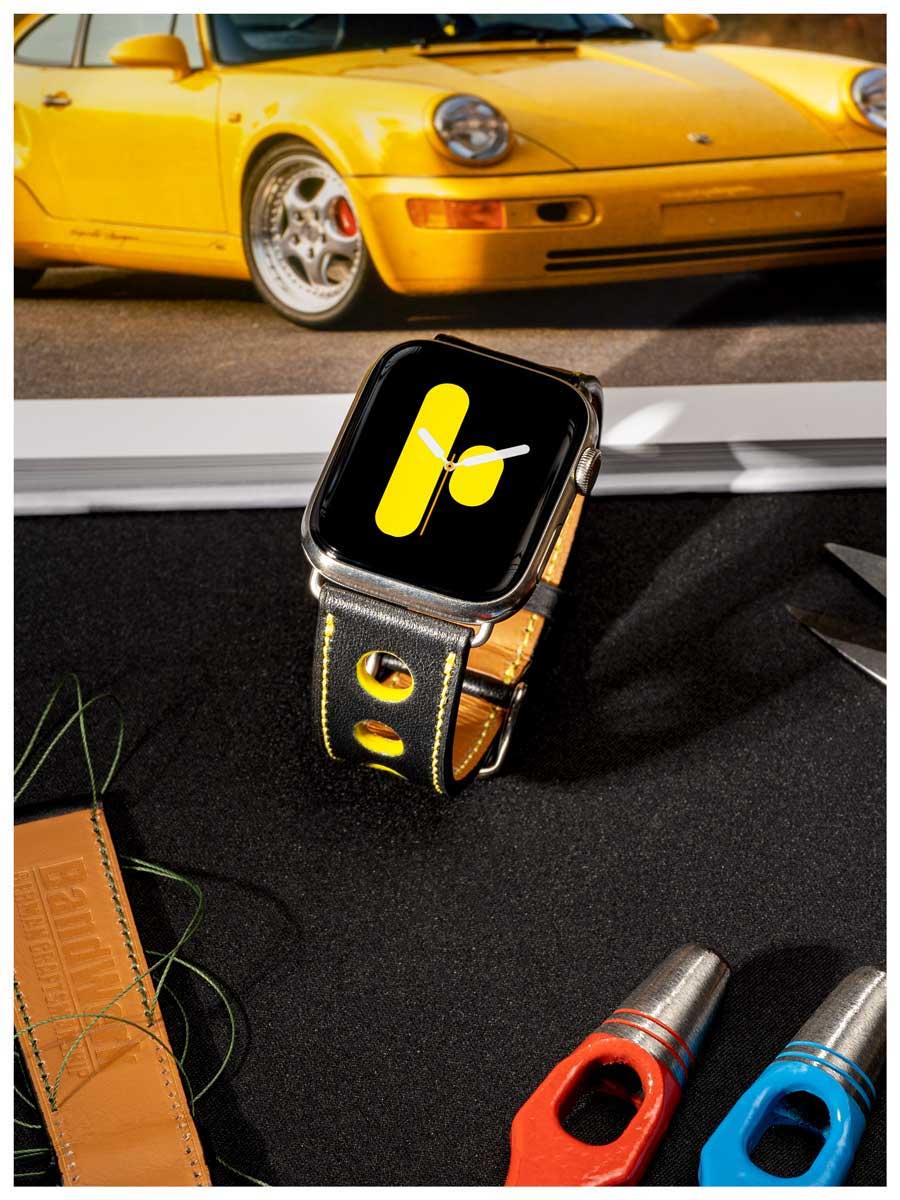 Create your own look and celebrate German craftsmanship and automotive history together with us. With one of 249 unique straps for your Apple Watch.
Available from November 5th, 2021, 6 p.m. UK time.
Note: We did not have the opportunity to create image and video material of the original Porsche vehicle for this special edition: The pictures of the Porsche 911 Turbo shown are therefore from identical or similar models, possibly from other model years and are only meant as a reference.