Vintage Car Interieur

Alfa Romeo Spider "
Coda Tronca"

Built in 1974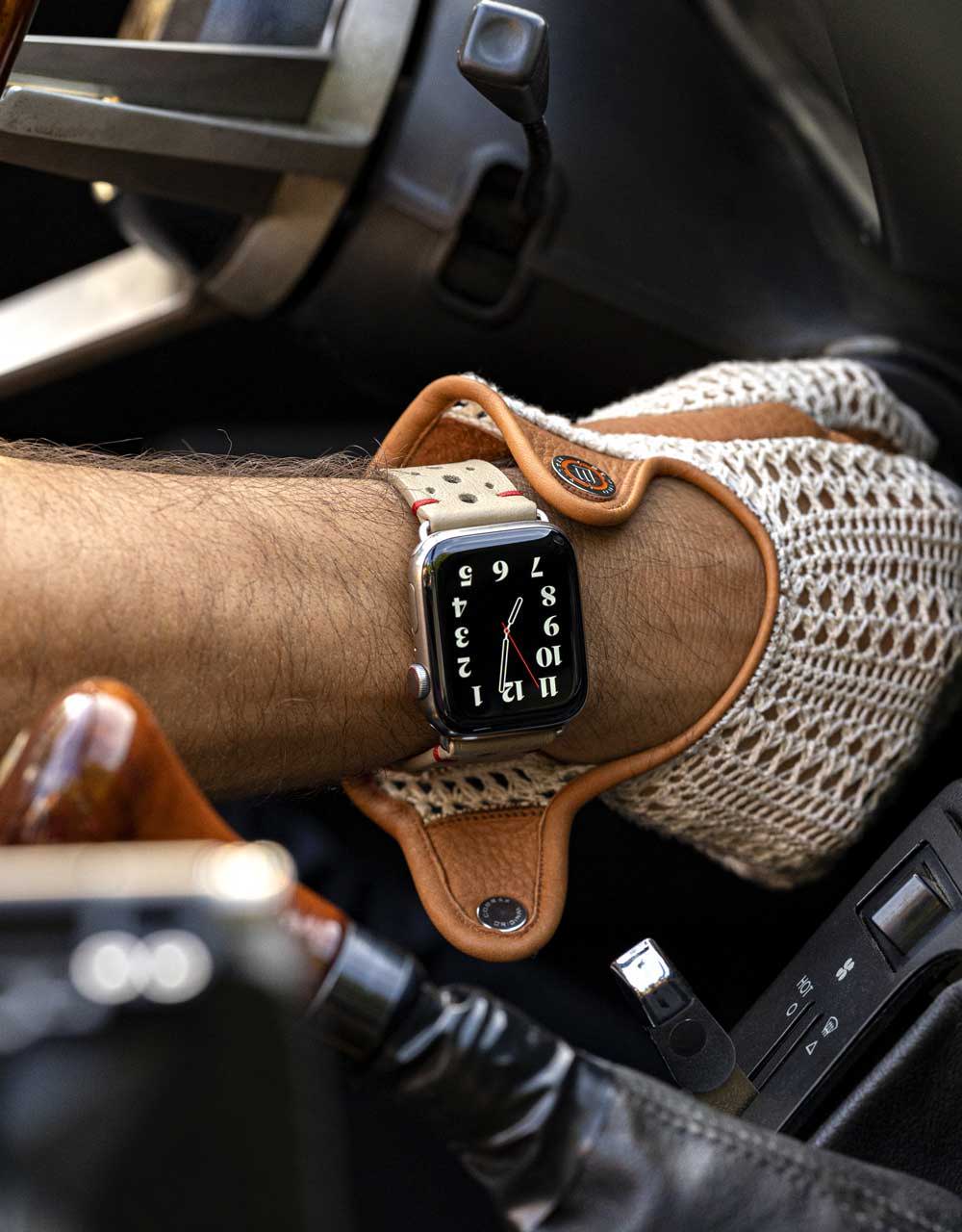 Hardly any other vehicle can exude as much Italian charm as the Alfa Romeo Spider. Accordingly, in comes at no surprise that our special edition made from the interior leather of a 1974 Spider "Coda Tronca" bears the name of her hometown: Milano.
The strap, limited to 139 pieces, will be available from Sunday, July 11th at 7 p.m. UK time
It's been well over 50 years since Dustin Hoffmann chased the Alfa Spider across the screens of international cinemas. The Oscar-winning Hollywood film "The Graduation" stayed in the memory of many viewers not only because of its memorable soundtrack by Simon & Garfunkel, but also because of the elegant Italian convertible, which Hoffmann's film character was able to call his own.
The unique and revolutionary design language of the Spider comes from the pen of the world-famous design studio Pininfarina, which is also responsible for the design of the notorious Enzo Ferrari super sports car.
With the special edition "Milano", BandWerk is using the interior material of an Alfa Romeo for the first time. The beautiful, soft interior leather of the 1974 Spider was ideal for the production of a strap with a sporty rally character, which is given expression by the fine perforation of the watch band.
The red contrasting seams in vintage style are reminiscent of the traditional red paintwork of the Milanese automobiles.
---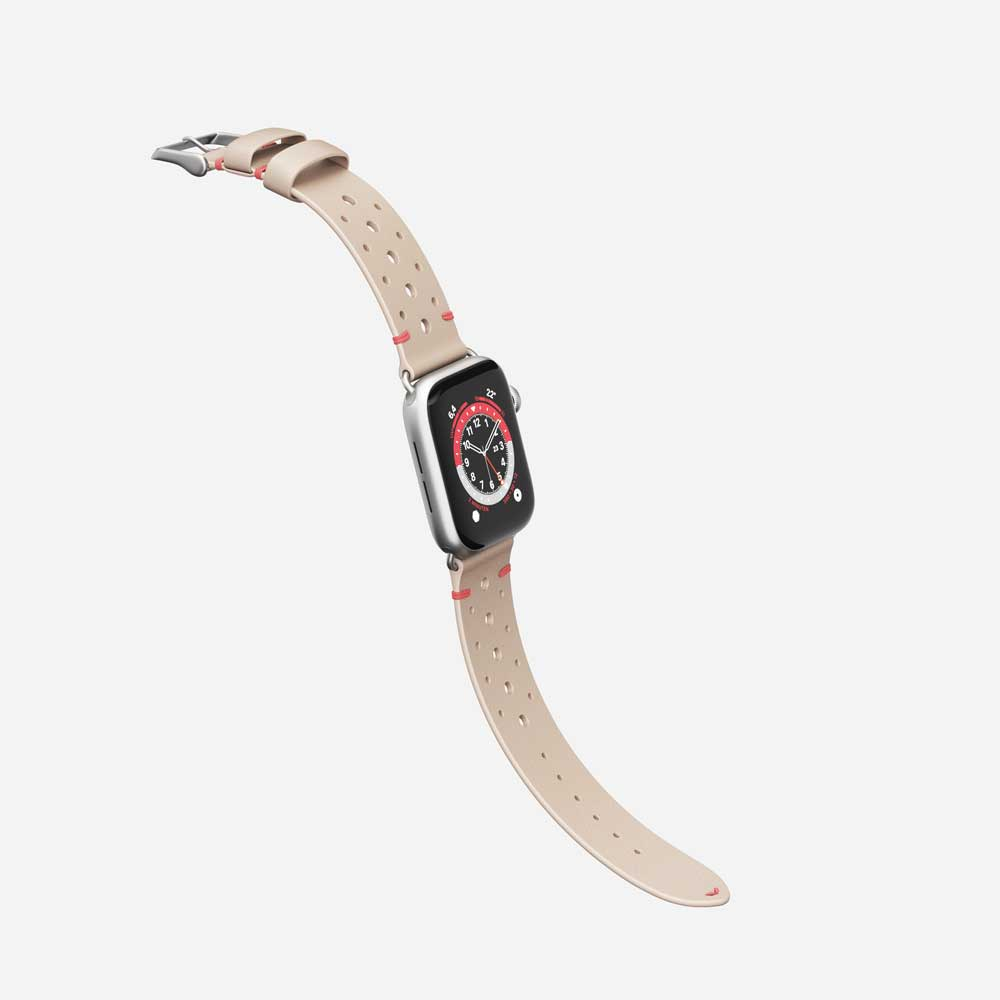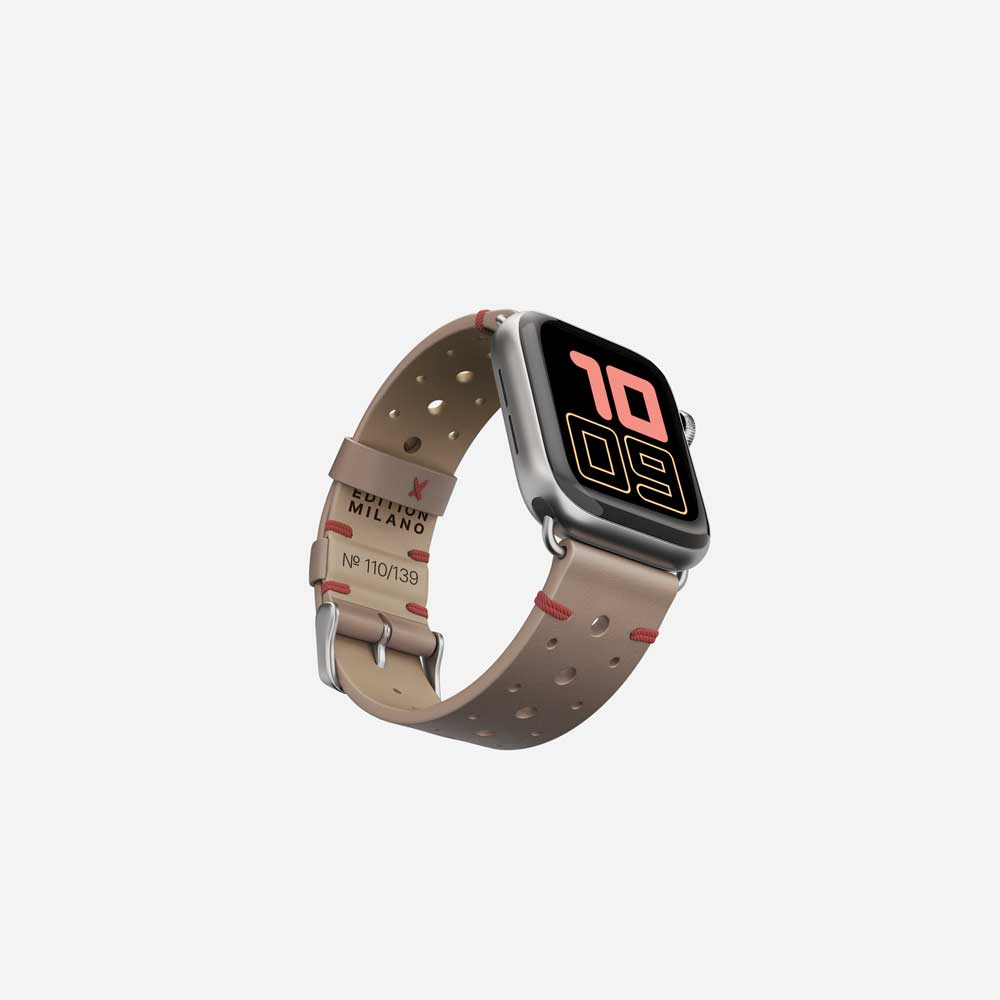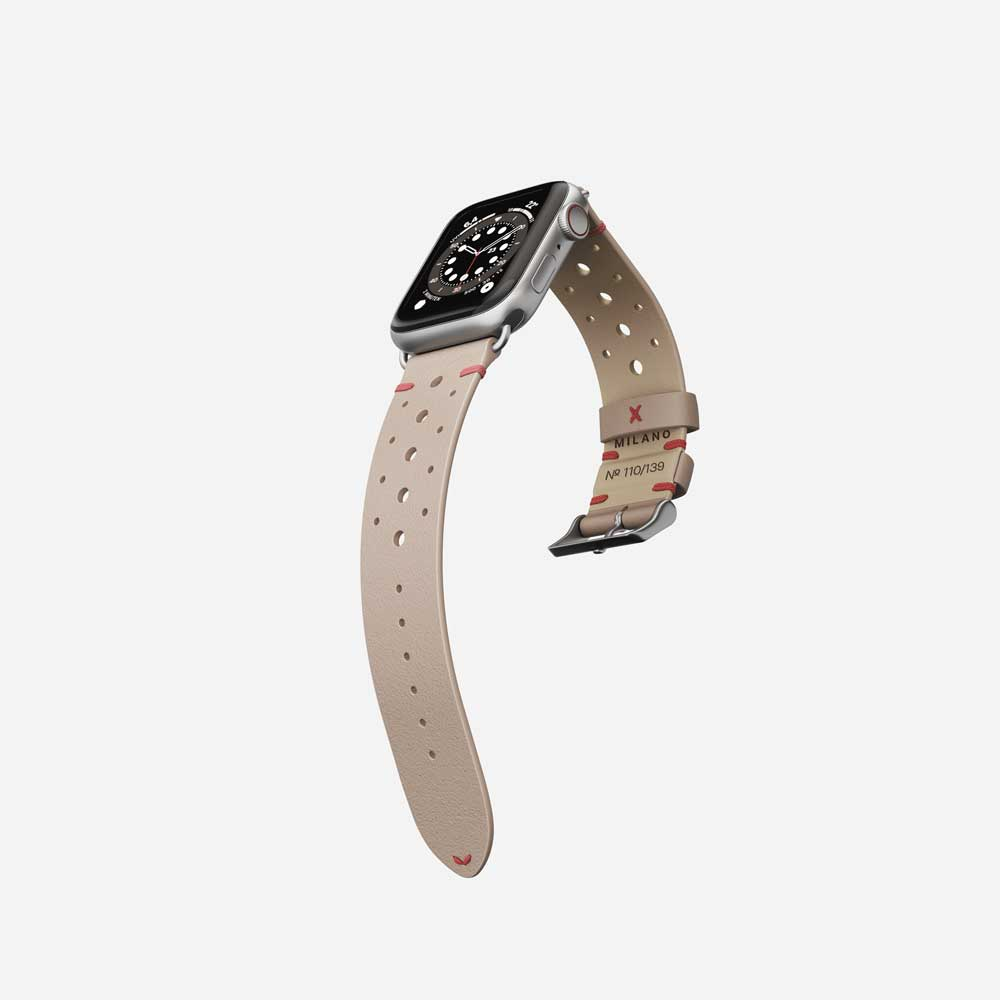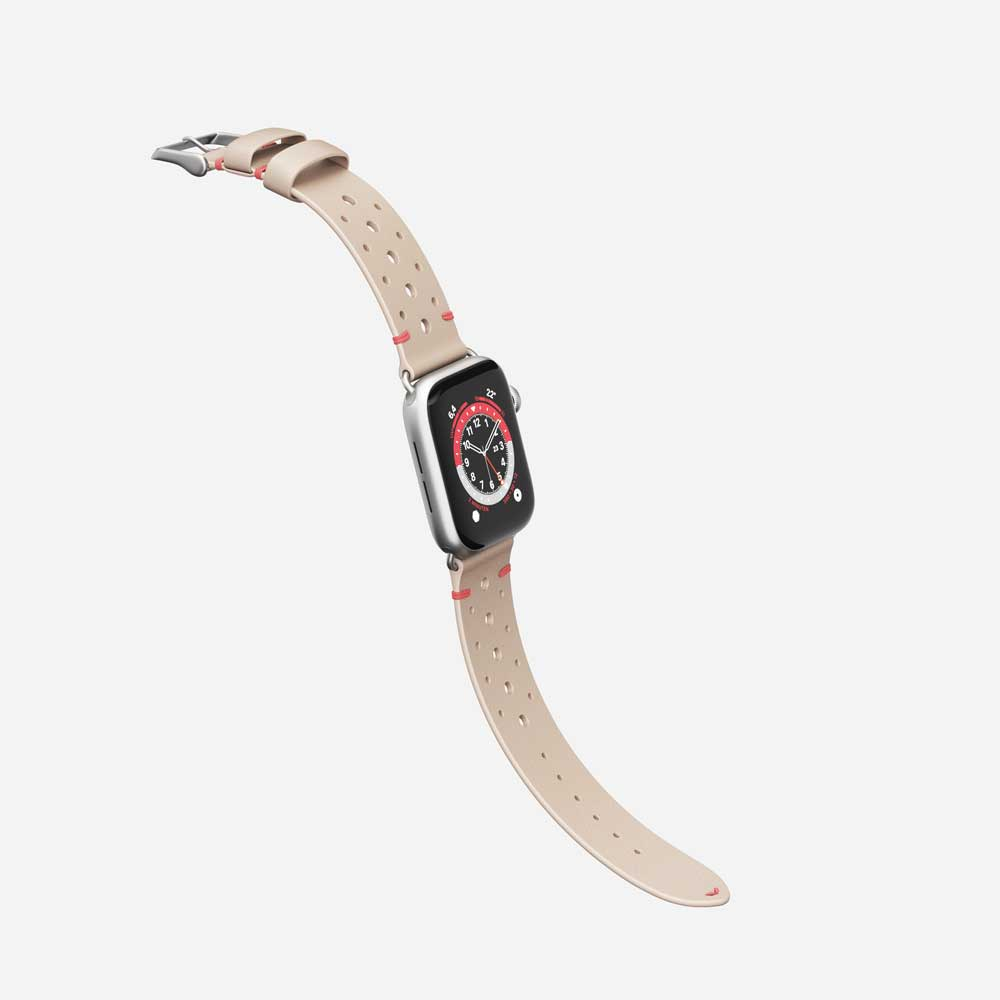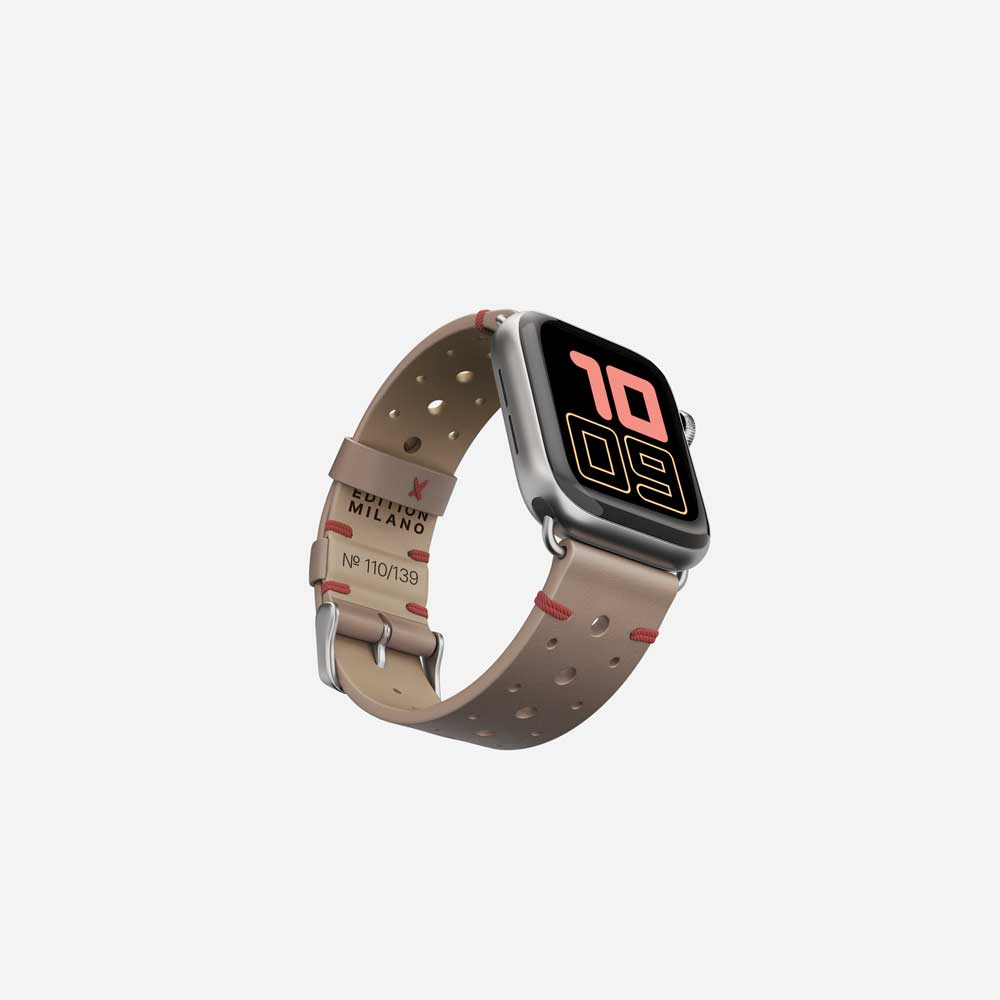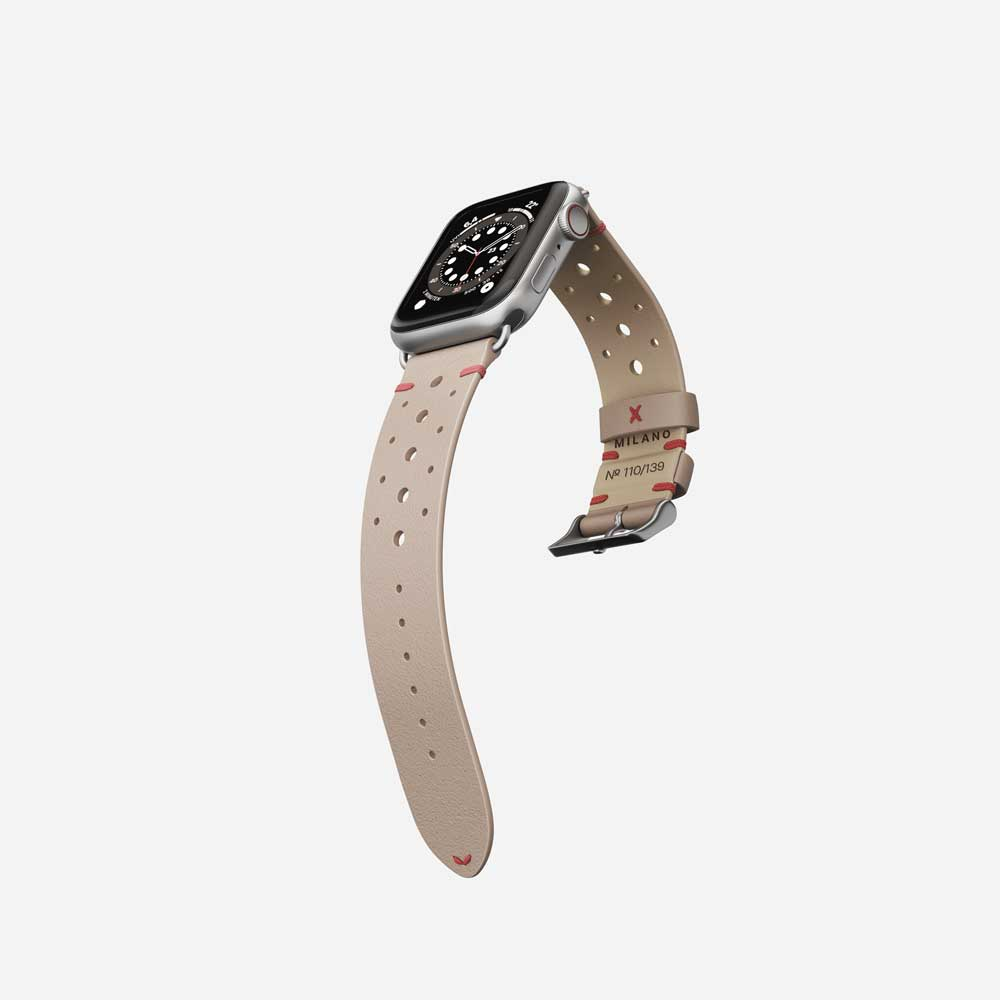 No matter whether you are an enthusiastic Alfa fan looking for a special collector's item or simply italophile Apple Watch owner, you can be sure to make the right choice with this watch strap.
Available from July 11th at 7 p.m. UK time